A Professional Manufacturer of Plastic Bag Making Machines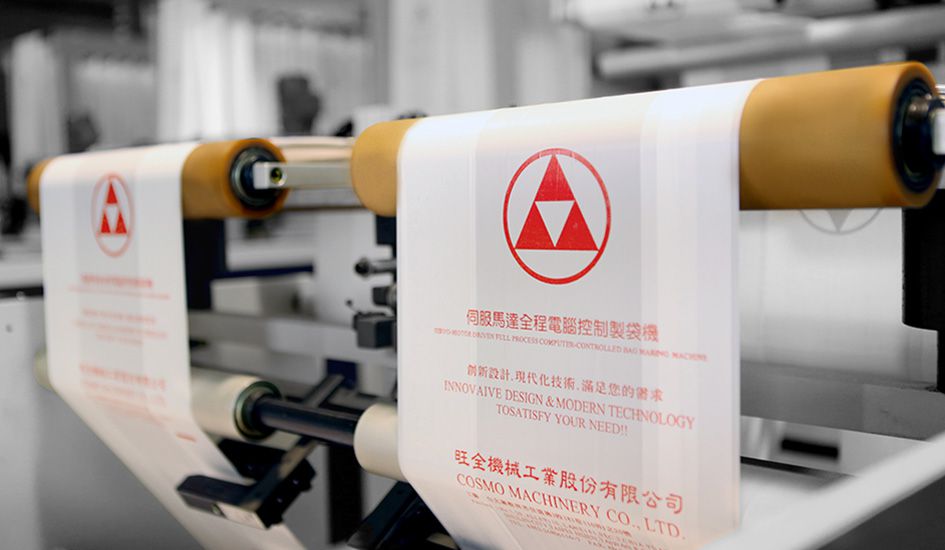 COSMO Machinery Co., Ltd. established in March 2001, is well-known for manufacturing plastic bag making machine with servo driving system, led by President Mr. Lin, and producing about 300 sets per year of product. Up to now, Cosmo products are extensively exported to over 90's countries spreading all over the world.

On the year of 1988, Mr. Lin and Partner Mr. Lu worked for CBM Machinery Co., Ltd, as a machinery designer and mechanical engineer. Few years later both of them established Throne Machinery Co., Ltd. in Changhua on the year of 1994.

For the Customers' convenience, Throne Machinery moved to Taipei and changed the name to Cosmo Machinery Co., Ltd. Mr. Lin and Mr. Lu have more than 20 years experience at the range of servo driving system of bag making machinery.

The product from the company have producing T-shirt bagbag making machine and flat end bag making machine, flat end and hot slitting bag making machine, super high speed T-shirt bag making machine, sealing & cutting machine and T-shirt bag bottom sealing machine. Servo motor has always been the standard attachment for Cosmo's Plastic Bag Making Machine, which makes it easy to adjust the bag length and the production speed, computer control over the entire process, component self-testing function available, automatically stop when running out of film, automatically stop when color scanning misses, and high production efficiency to save manpower and time.

From now on, the machines have much more improvement and all the consumers are satisfied with the quality of machines from Cosmo Machinery Co., Ltd.